Viking Orion – Winter Garden
A quiet oasis
On several afternoons, usually just after lunch, we would sit and read in the Winter garden and have the place entirely to ourselves. On one occasion we were seated for almost 10 minutes before being approached by a member of crew asking if we wanted anything – the longest we ever sat anywhere before being waited upon.
We'd usually sit in the same corner, a group of 4 comfortable chairs next to the wall of glass separating us from the Pool Deck. You'll see in the picture above one of many metal silhouette screens used as decoration around this space.
One of the primary attractions for the Winter Garden is afternoon tea, usually served between 4pm and 5pm. In the 60-90 minutes preceding this you'll find the space becomes considerably busier, with staff setting tables and preparing for service.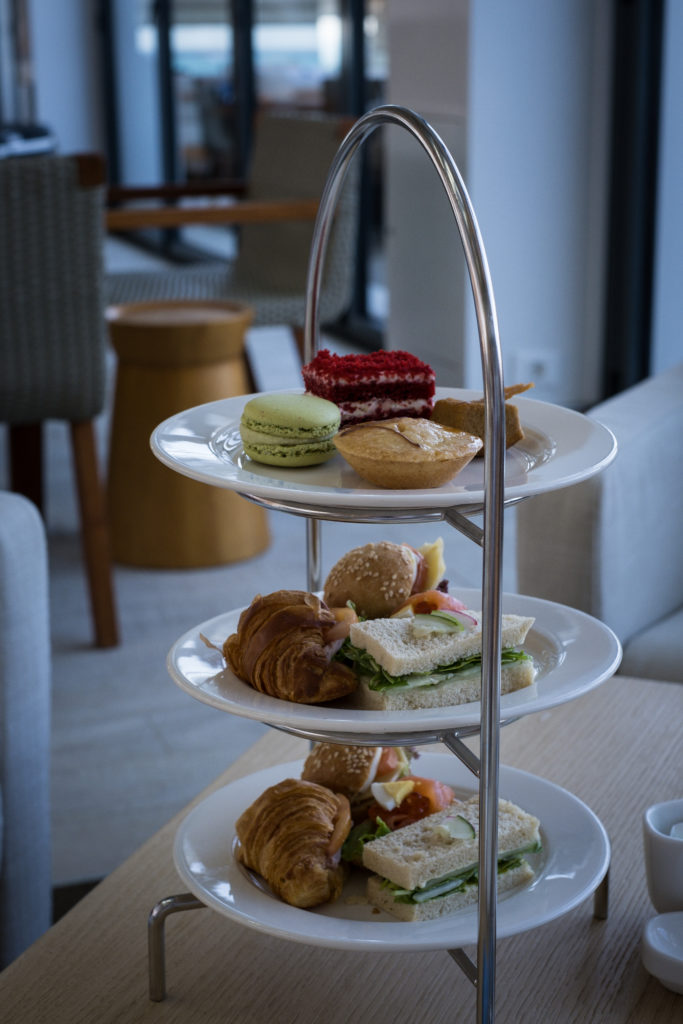 The chairs will start to fill, as Afternoon Tea is a popular event – and fully included in the fare. There is a wide choice of high quality loose leaf teas, but you may of course order a cocktail or glass of wine as you prefer. The snack tower is in addition to a scone with clotted cream and jam, and features nicely made savory and sweet treats.
Large wooden panels hide chinaware storage for tea service, and there is a kitchen area immediately behind. Taps suggest that draft beer may once have been served here, but we saw no sign of that during our cruise.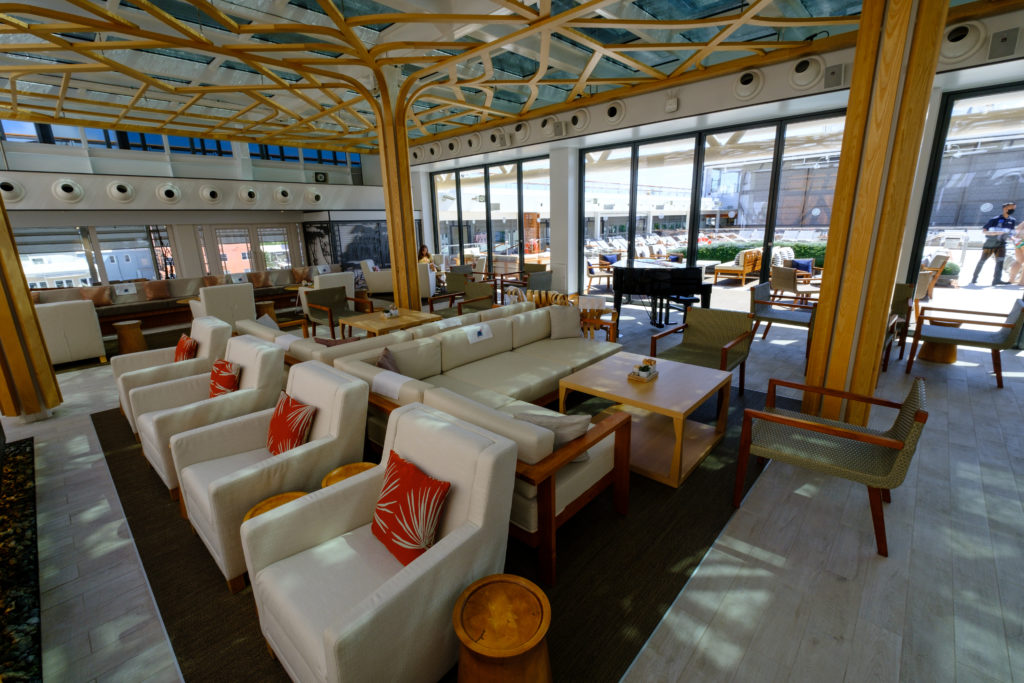 A musician will attend during tea, seated near the piano even if not playing it. Chairs are arranged to suit small and large groups.
To the left of the bench seating shown above are glazing panels that open during tea service, adding adjacent corridor seating to the Winter Garden capacity.