Viking Orion – World Cafe
A Buffet by any other name …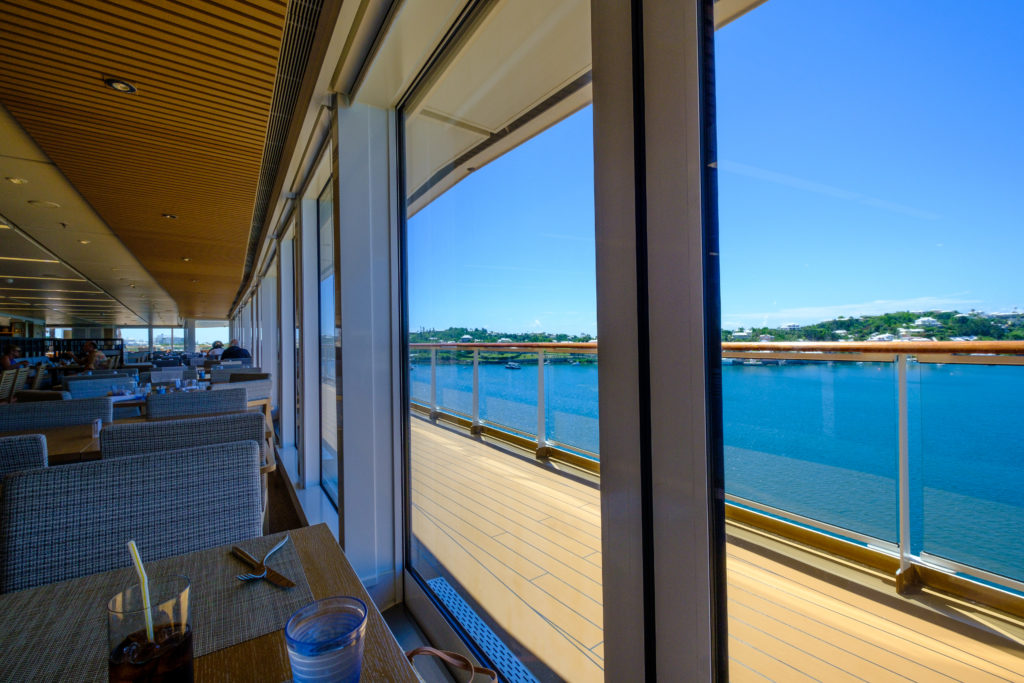 Not as expansive as many "big ship" cruise buffets, this venue nonetheless manages to offer a useful variety of dishes for three meals every day. On several occasions we saw the same dishes available at The World Café as were being offered in The Restaurant, although not quite as nicely presented.
You'll find an attractively presented selection of hot and cold food items; salads, very good sushi/sashimi, at least one signature sandwich, pizza, and a made to order pasta station.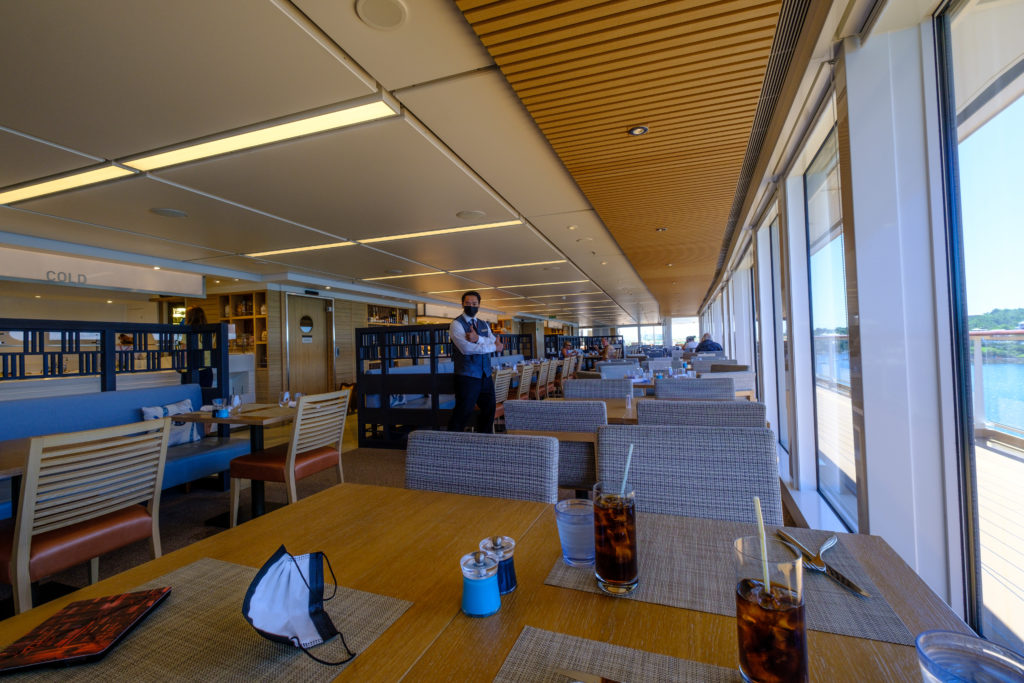 Seating wraps around the stern of the ship in a "U", with slightly different food choices offered on each side – so be sure to check them both out. A key attraction of this venue is the option to easily eat outside – simply take your plate and pick a table!
If you do move outside you'll find that the wait staff still track you down, even if all you're looking for is a coffee or refill on the wine you had with lunch. We found that the quality of what was offered here was high, with great care taken over the presentation of serving dishes, and everything was spotlessly clean.
Amidships, just forward of the Infinity Pool outside, is the Aquavit Terrace bar – a popular spot whether just for a cocktail or something to go with your meal.
We found that the World Café was very handy for times when we wanted to eat swiftly, or perhaps wanted a more casual outdoor experience. This is the only dining venue where evening dress code, relaxed as it is, does not apply.