It's good to be "home"
The bus unloads us in what would normally be a parking lot, but which has been taken over by the Viking shore crew. We head into the arrivals hall, here from the days when passenger steamers were the only way on and off the Island.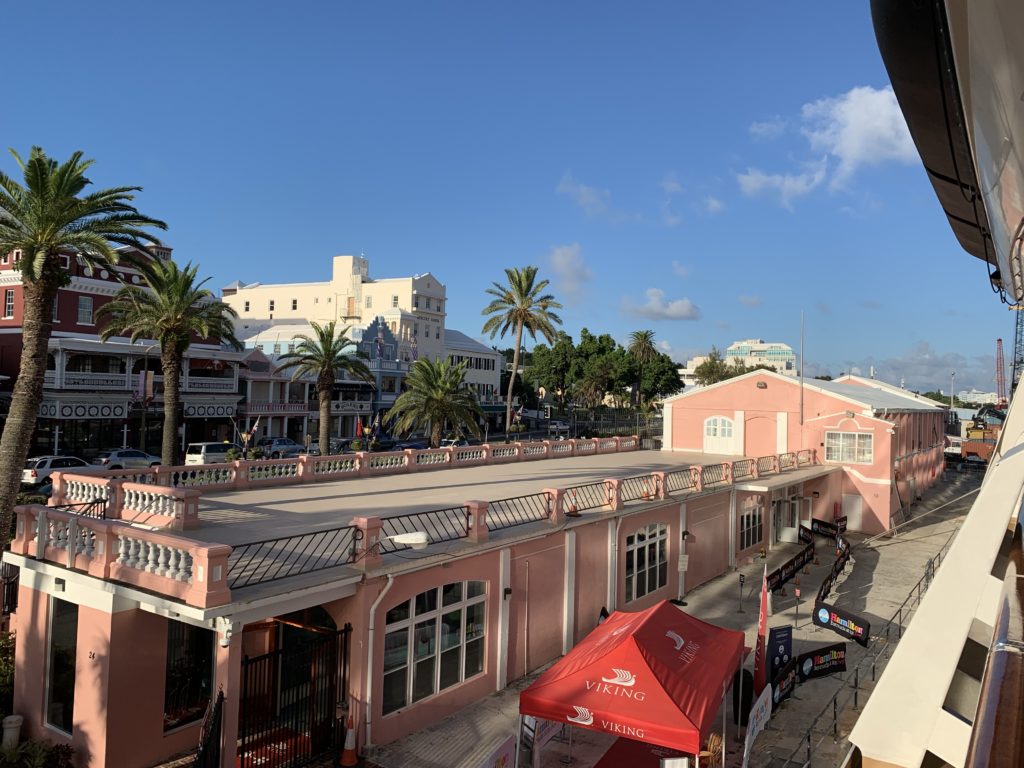 Our passports are checked to confirm identity, and we're handed an envelope containing our room keys. Finally we're heading up the ramp and onboard, where the A/C feels pretty good.
Our Muster Station (A) is The Restaurant, and so we head up to Deck 2 and then aft, somewhat overwhelmed with new sensory input as we try to process "live" all the places and images that we've seen so often in stills and video. I feel a bit grubby after all the travel to be honest, when everything around us seems so nice. Muster is over quickly and it's up two more flights of stairs to deck 4, and a stair well we will come to know quite well.
It's quite a long march to the stern where our corner Explorer's Suite awaits us. We meet our room stewards Darwin and Gusti along the way, they both seem very personable. Finally we're at the door.
First impressions are very favorable – apart from anything else it feels oh so good to be away from crowds of people and able to wash our faces. It's 4:50pm – I'd mentally prepared myself that I'd be glad if we were onboard by 5pm. We start to unload a little and explore.
The benefit of having access to so many online videos, and the fact that all Viking Ocean ships are basically the same, meant that we were well prepared for our suite.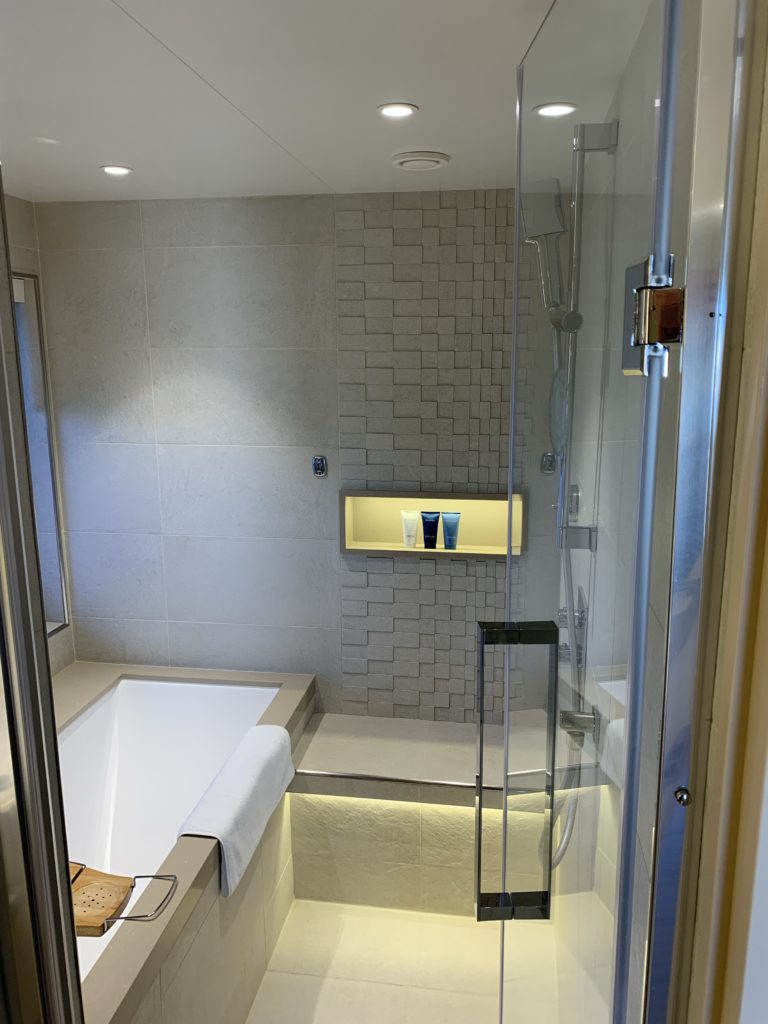 The rooms were as expected in terms of layout, space, and furnishings.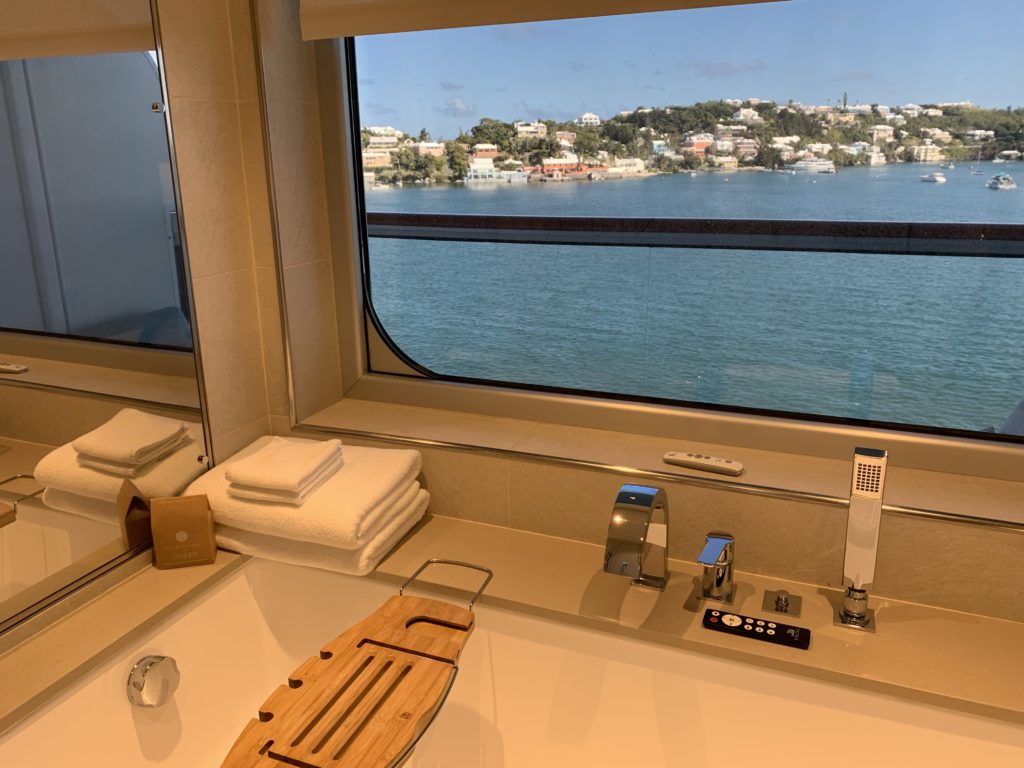 Possibly the only unexpected aspect was the cleanliness of everything. Every inch of the room, including the inner corners of the bathroom vanity drawers, was spotless. I guess that's the benefit of being cleaned twice every day.
The biggest surprise was how much larger the balcony felt in person than we had thought from some of the videos we'd seen.
The table isn't really practical for 4 – there isn't enough room to access all the chairs, but it's plenty big enough for two to have breakfast!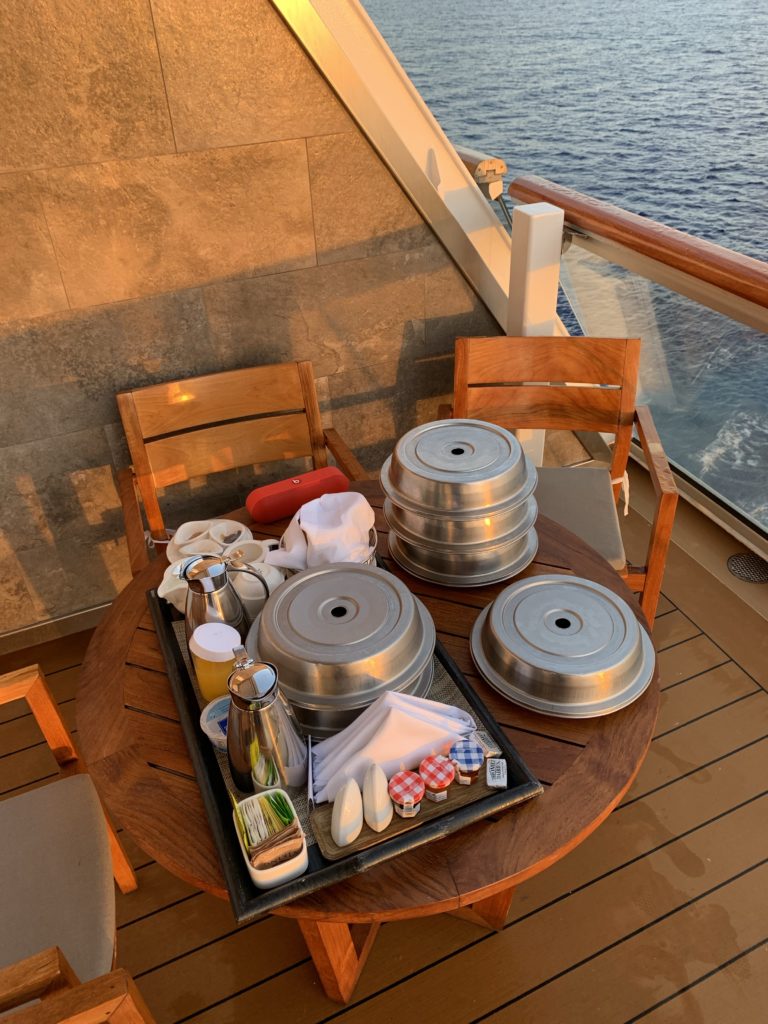 On the side deck is a double lounger, a nice place to read while sipping the complementary Champagne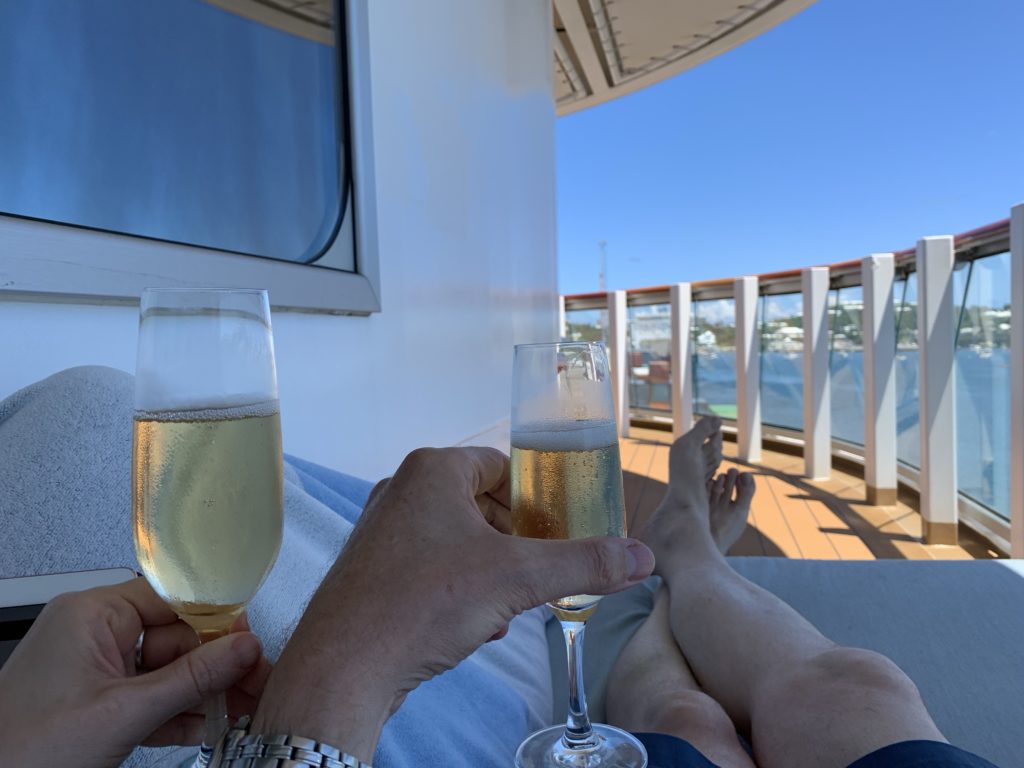 That included Champagne was in the min-fridge in the main part of the room, it's refilled every day with both soft drinks and alcohol. I asked that they stock it with Diet Coke, Diet Tonic, and Gin. There were two beers each day too – though wine and beer was also included with every meal.