Viking Orion – outdoor spaces
Quiet solitude or shared energy – you choose
Our cruise sailed with only 400 passengers on a ship designed for 930, so naturally we were rather spoiled.
The Aquavit Terrace (aft deck) features sun loungers and padded seating around the iconic infinity pool. This is a serene spot even underway, and the appeal is increased by proximity to the World Café, which is just forward of it and for which there are a number of dining tables.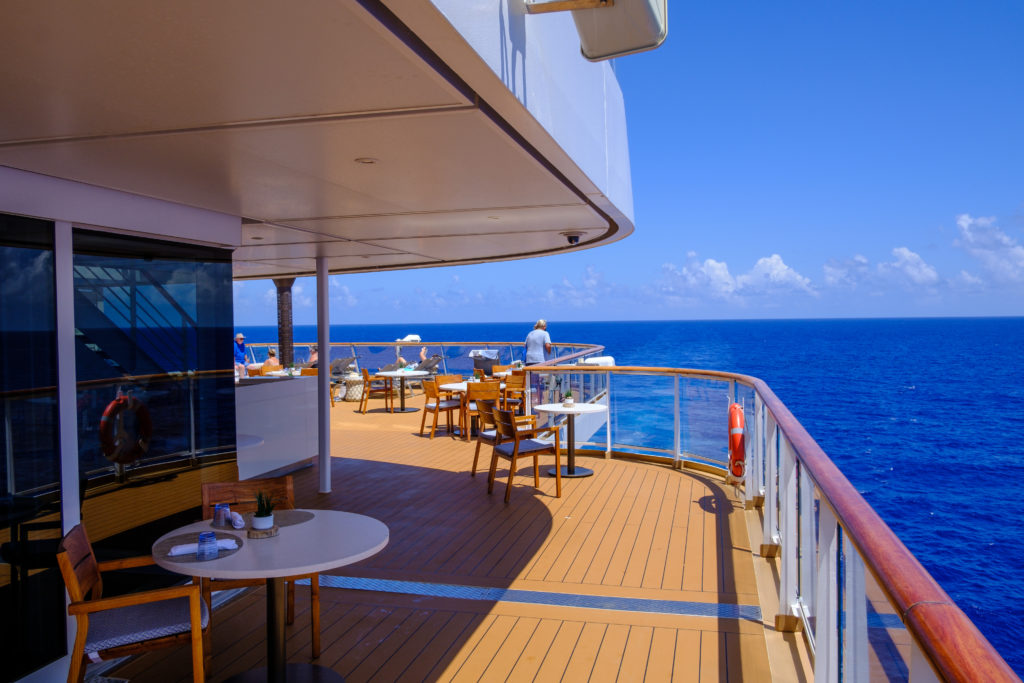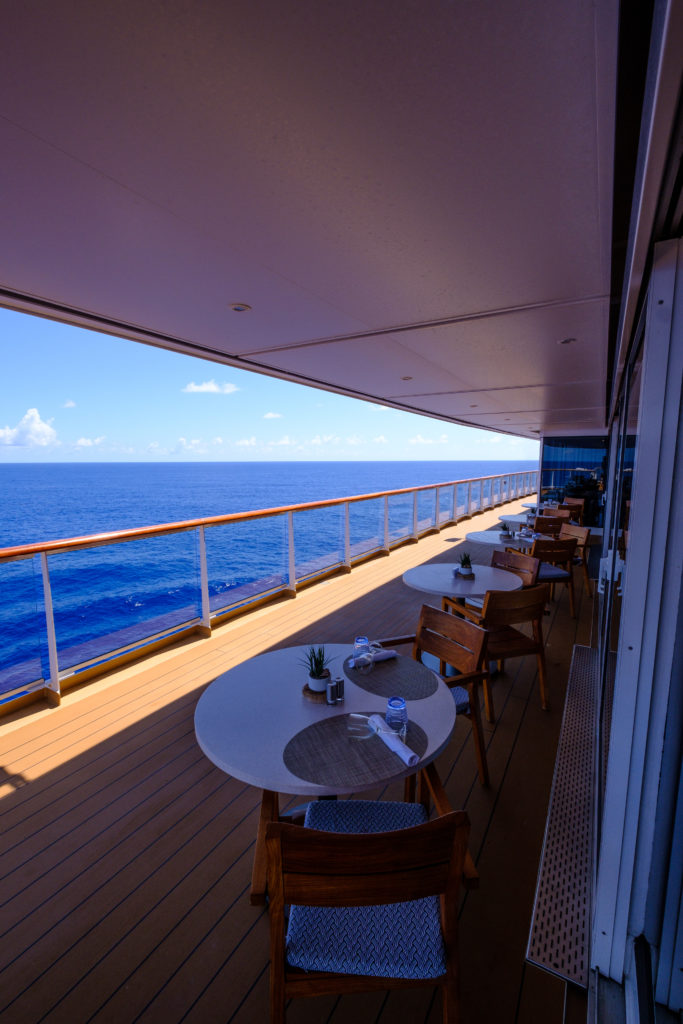 Use of this aft space is very relaxed, you're free to bring out anything from The World Café that garbs your fancy while it's open, and the bar just inside offers a full range of drinks. We finished lunch one day and took our wine outside to a shaded table – we were followed a few minutes later by one of the staff asking if we'd like a refill on the (included) wine that had been served with lunch.
You're free to take a glass of wine, beer, or cocktail for a stroll outside, including up to the sports deck on 8.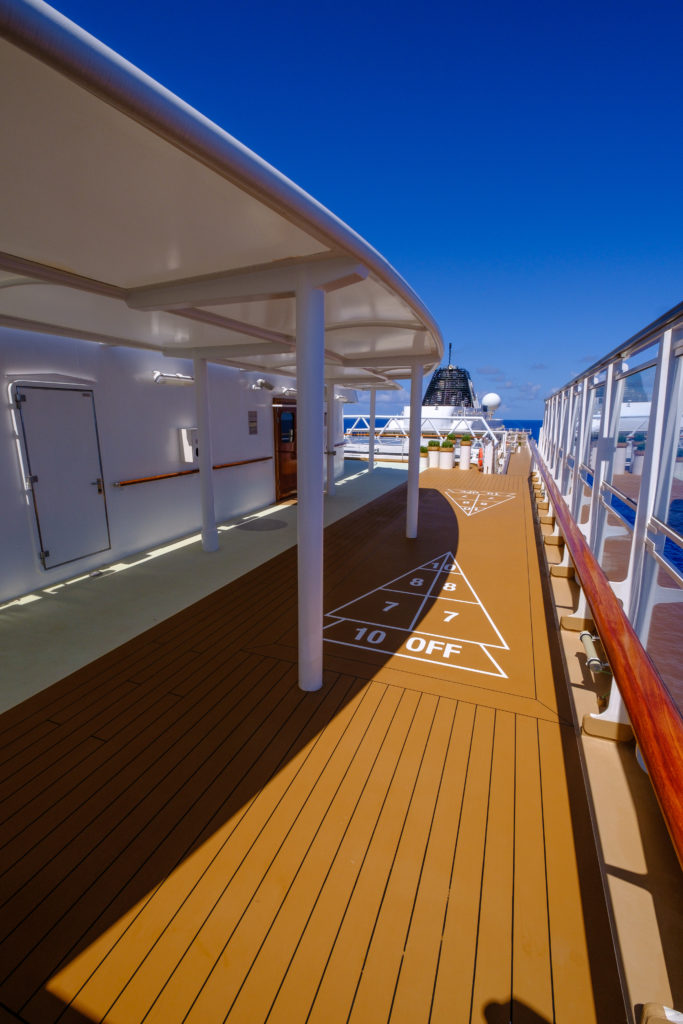 The Sports Deck features shuffle board, mini golf, bowling, and a number of nicely secluded spots to seat and relax.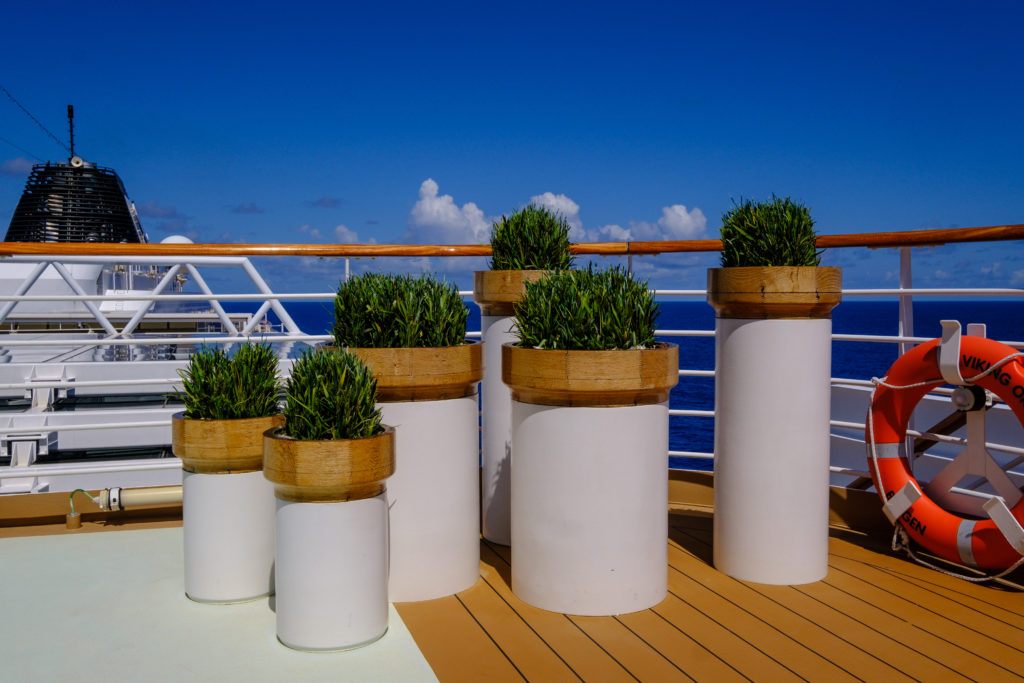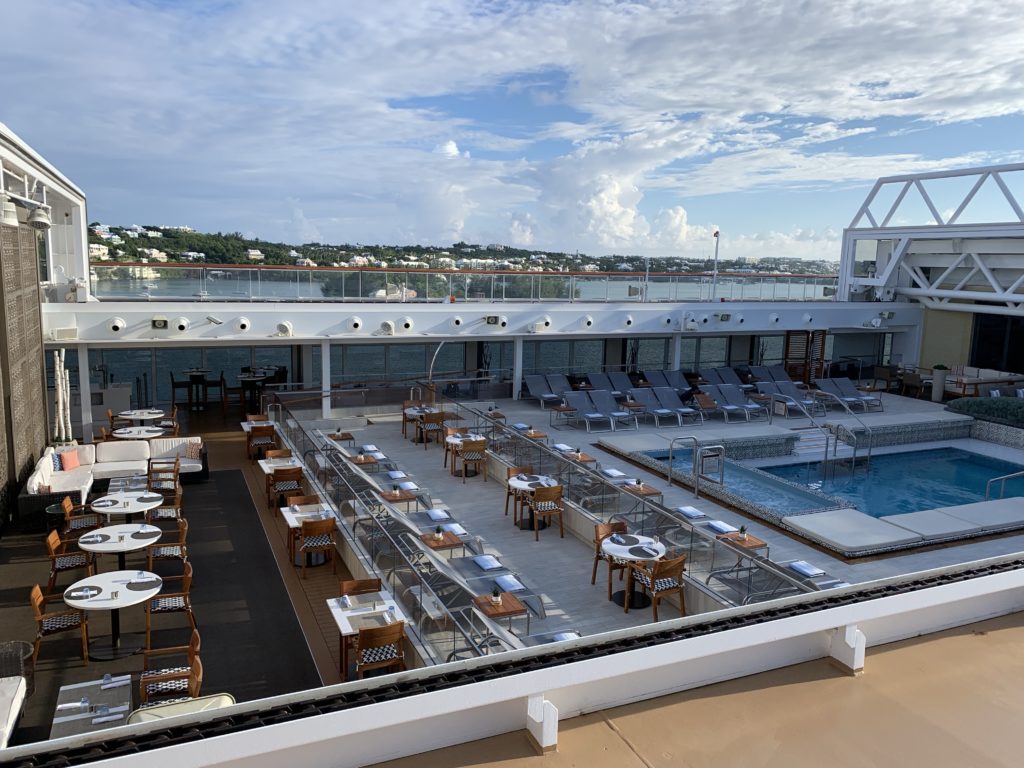 The other primary outdoor space is on Deck 2, where the promenade deck circles the ship – 4 times around is a mile
I don't think we ever saw the outdoor restaurant seating used, probably because we had so few passengers onboard, but it's a lovely looking spot.