Viking Orion – Chef's Table
A culinary journey paired with wine
The Chef's table is a quietly themed space in which to experience a food journey. The menu changes every few days, and is always a 5 course meal paired with wine. All passengers have access to the included wine pairing, and if you have the Silver Spirits Beverage Package you'll be offered the Premium Pairing for no additional charge.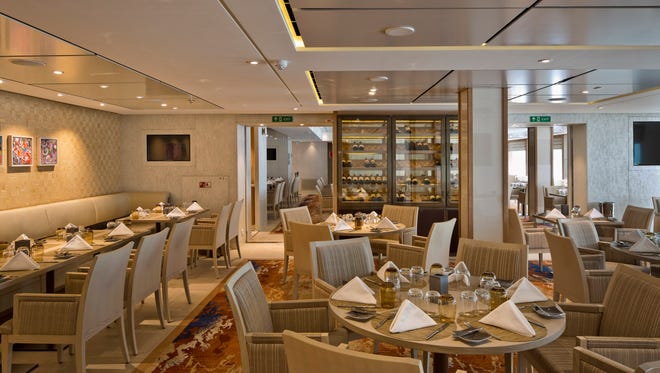 Viking Wine Stewards were unfailingly generous during our week aboard – unstintingly generous. Each course is prefixed with a conversation about the wine chosen to pair with it; you're encouraged to taste the wine, compare your impressions with the tasting notes from the Wine Steward, and then consider that when eating the paired course.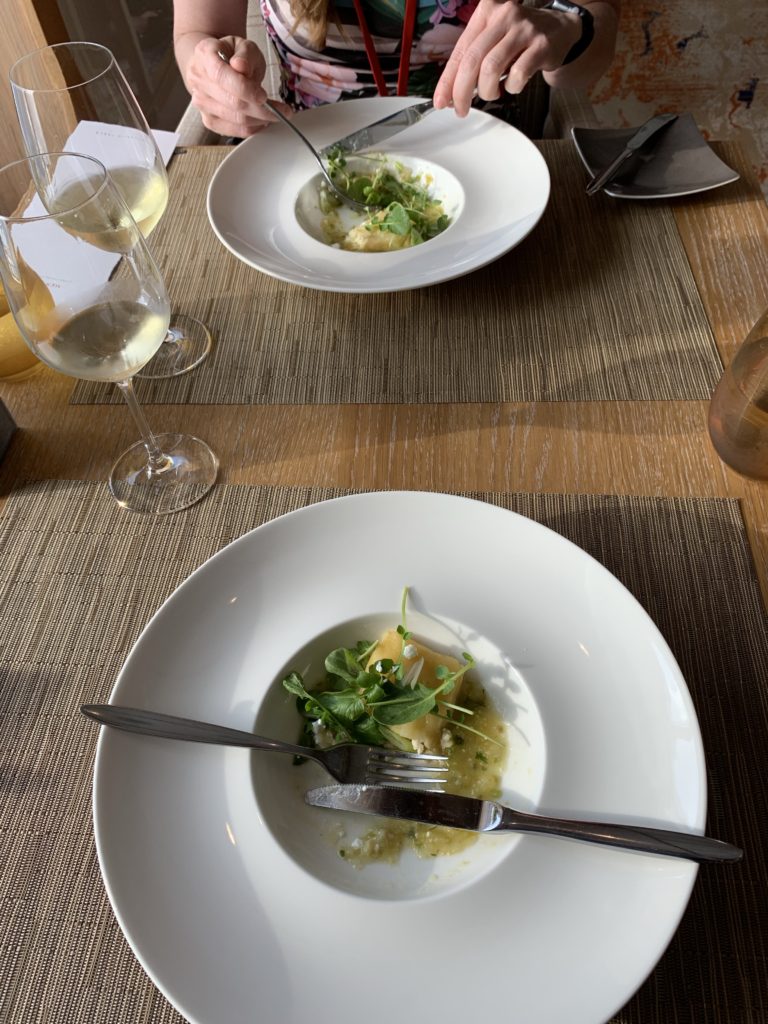 In one case we were encouraged to let a wine breathe before the course arrived – I goofed and drank a fair amount of the glass, so it was simply refilled 🙂
Tracey eats very little meat, and so we'd asked for her to be offered vegetarian alternatives to the meat courses. This was handled seamlessly, and her dishes were presented with all the care lavished on the primary menu items.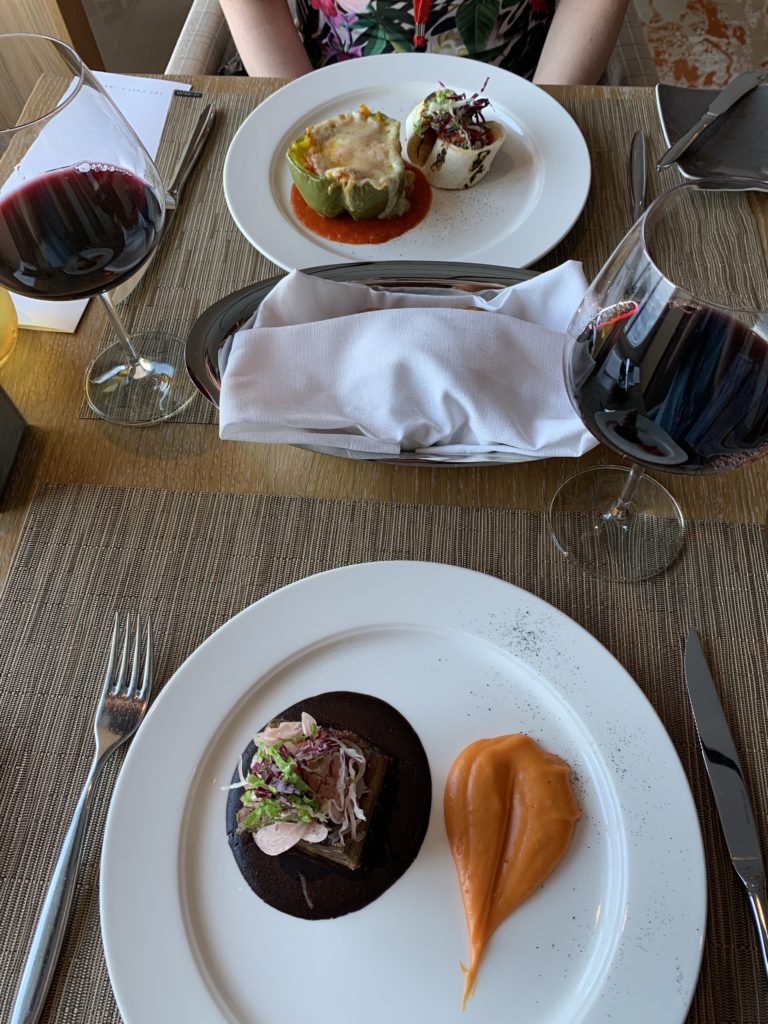 Flavors were well balanced, everything was perfectly cooked and arrived hot (or cold) with exquisite presentation.
The setting is warm but still informal. There's no white linen and though the food is "formal" but the setting is all about enjoying the experience. We thoroughly enjoyed both our Chef's Table meals, and would prioritize it over Manfredi's if returning to Viking.